IGNM Austria
Corporate Design in use for 100 years of IGNM Austria.
For the celebration year of IGNM Austria I created a new corporate design plus additional graphic elements to communicate the exceptional number of 100 years. Main colors are black and white. Contrasted with colorful gradients and holographic foil applications, the visual appearance celebrates with a subtle effect.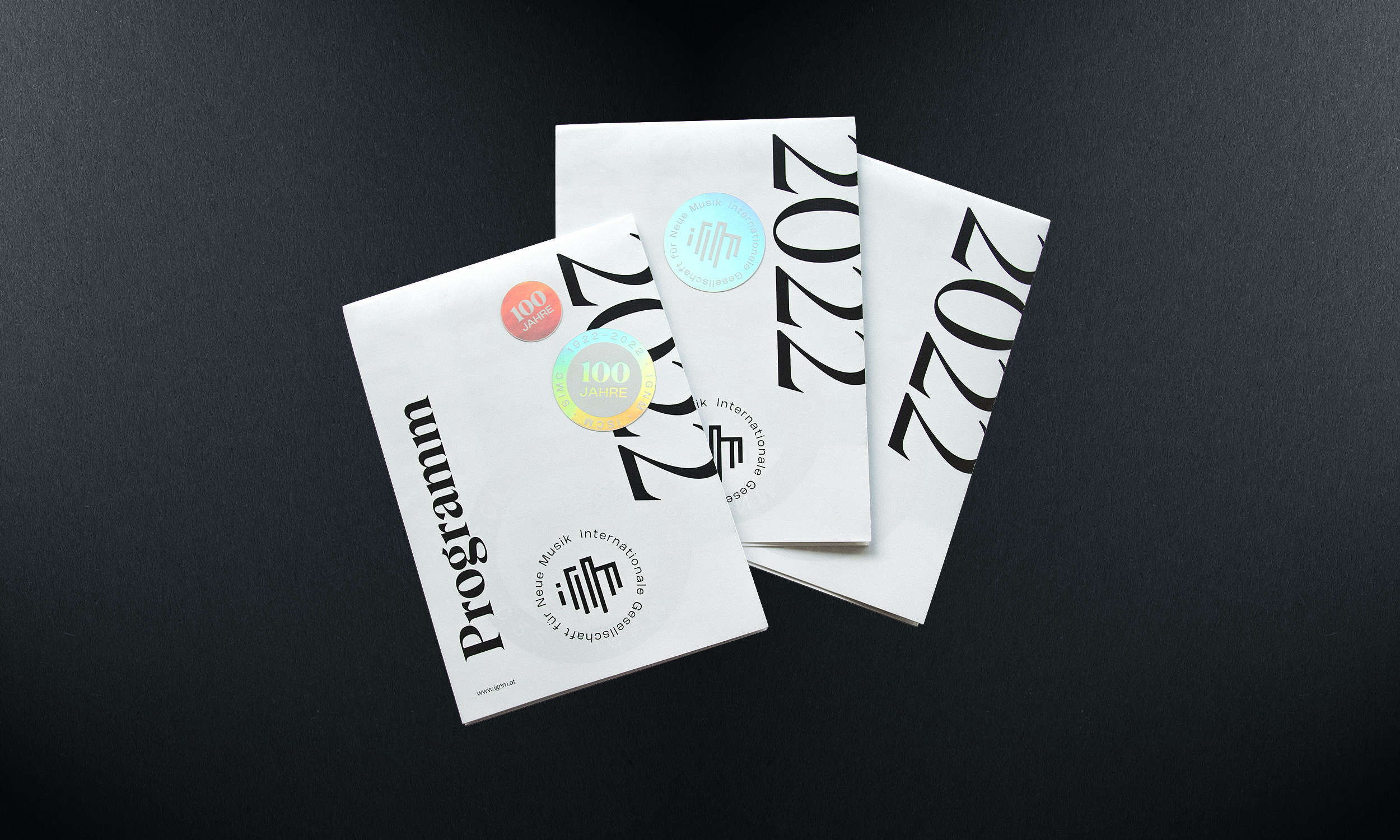 The logo symbolizes audio levels in movement. The irregular distances between the lines represent the special character of "Neue Musik" or contemporary music.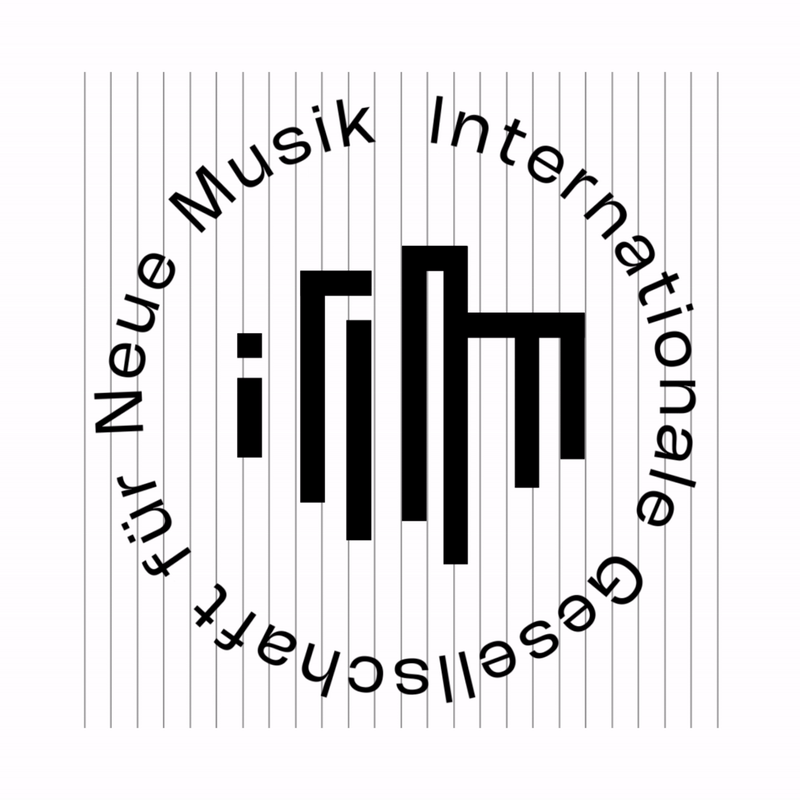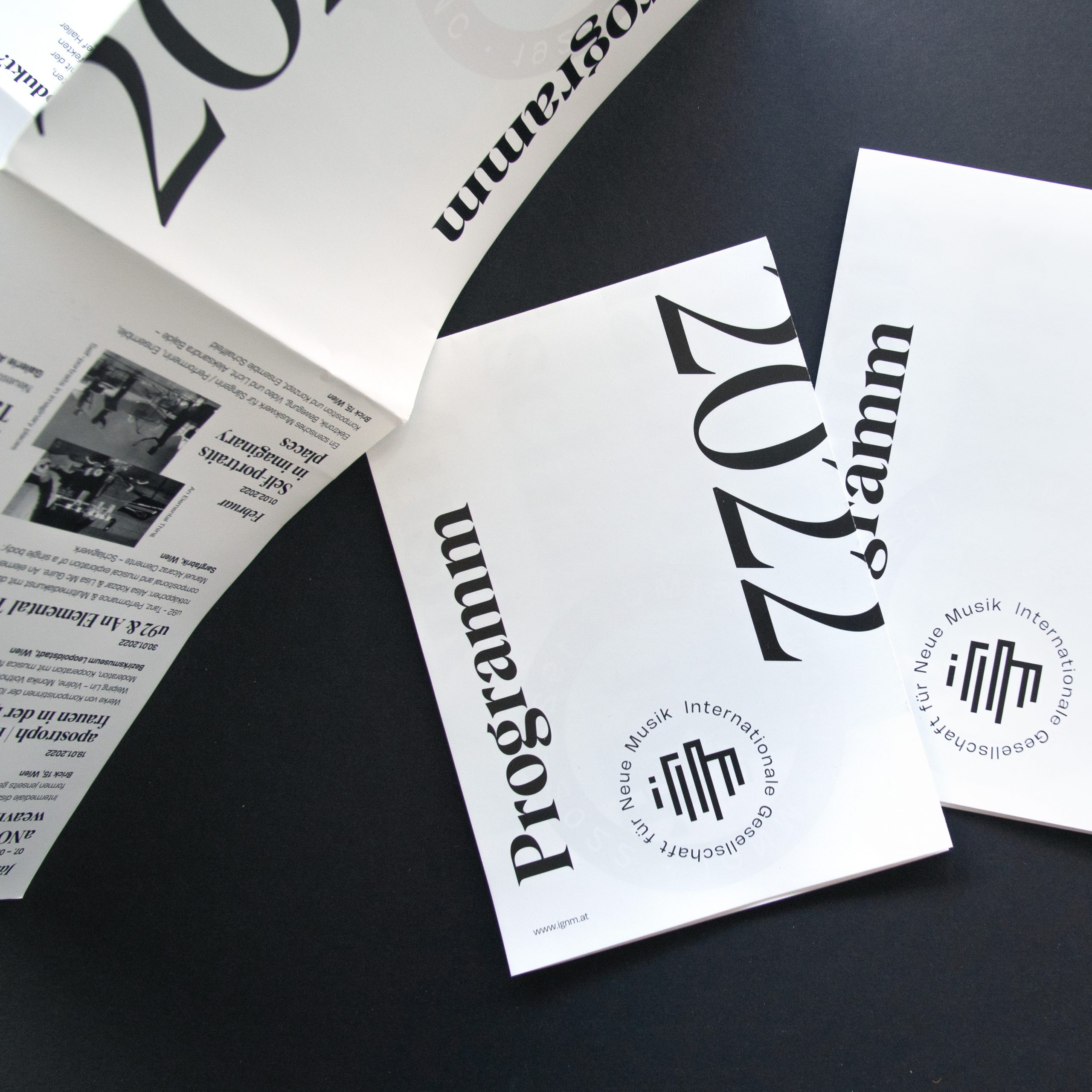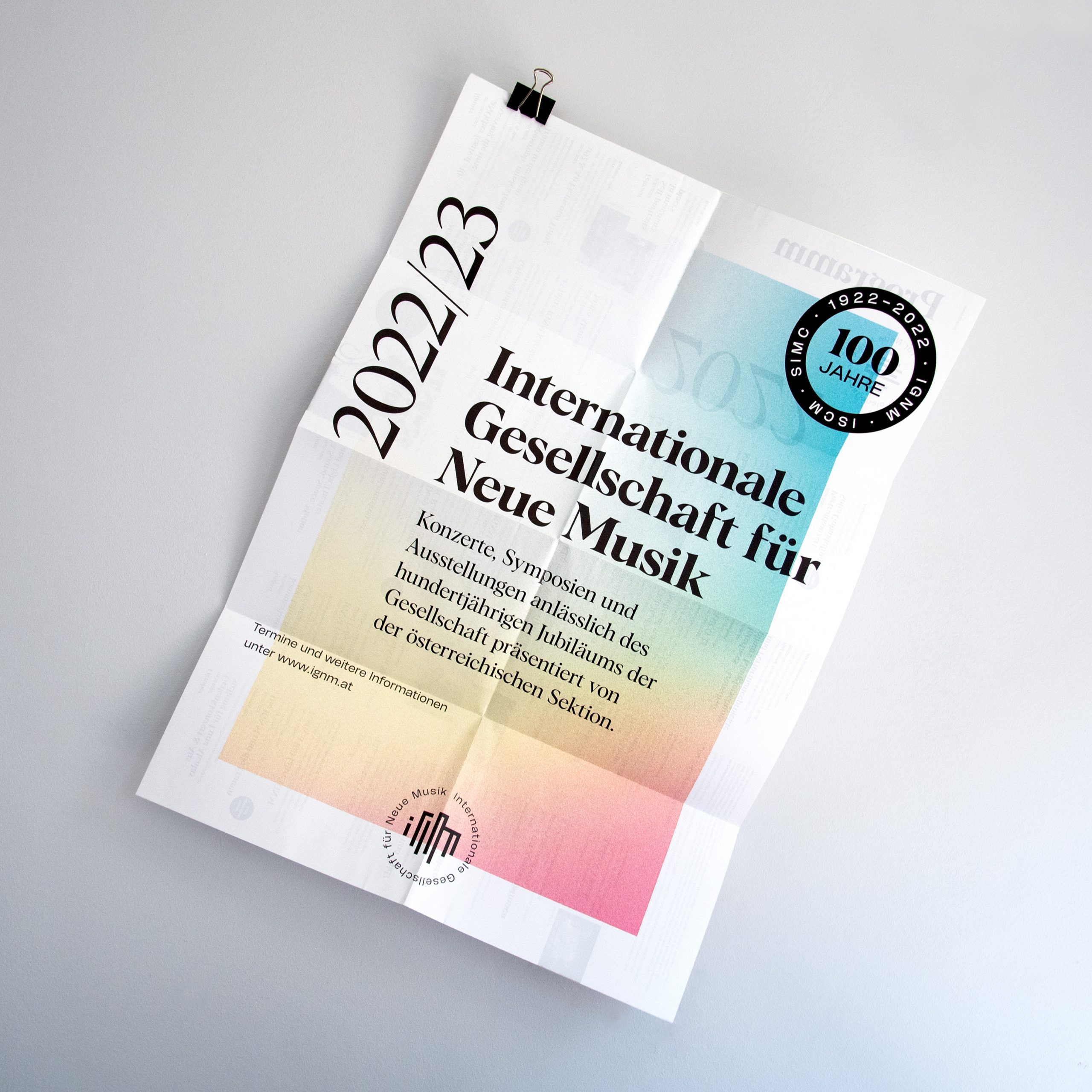 Holographic stickers are used to help the print products stand out. An easy and more affordable alternative to expensive foil stamping. In true spirit of IGNM, where everything evolves around music and expression, we produced branded bluetooth earbuds as give aways for the events.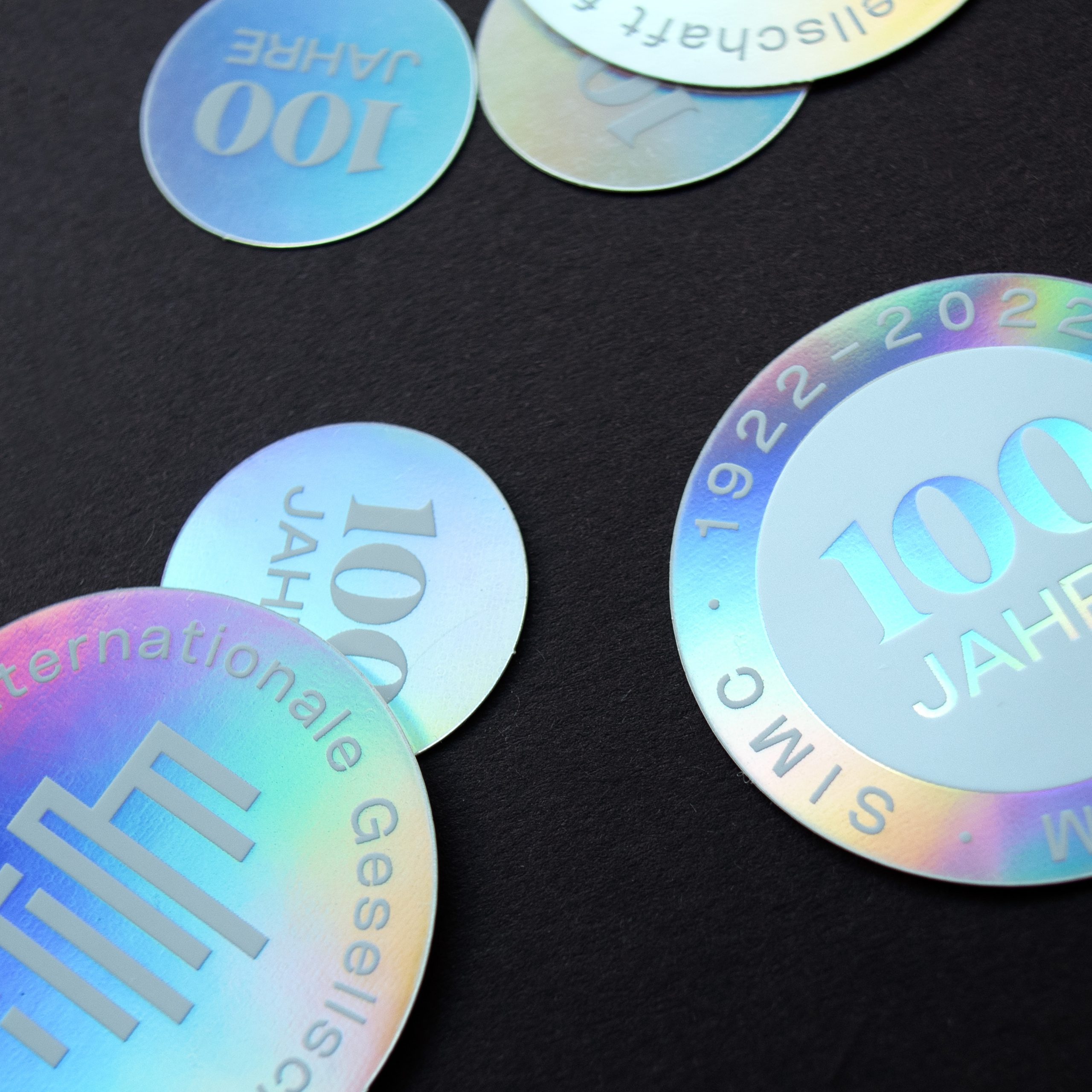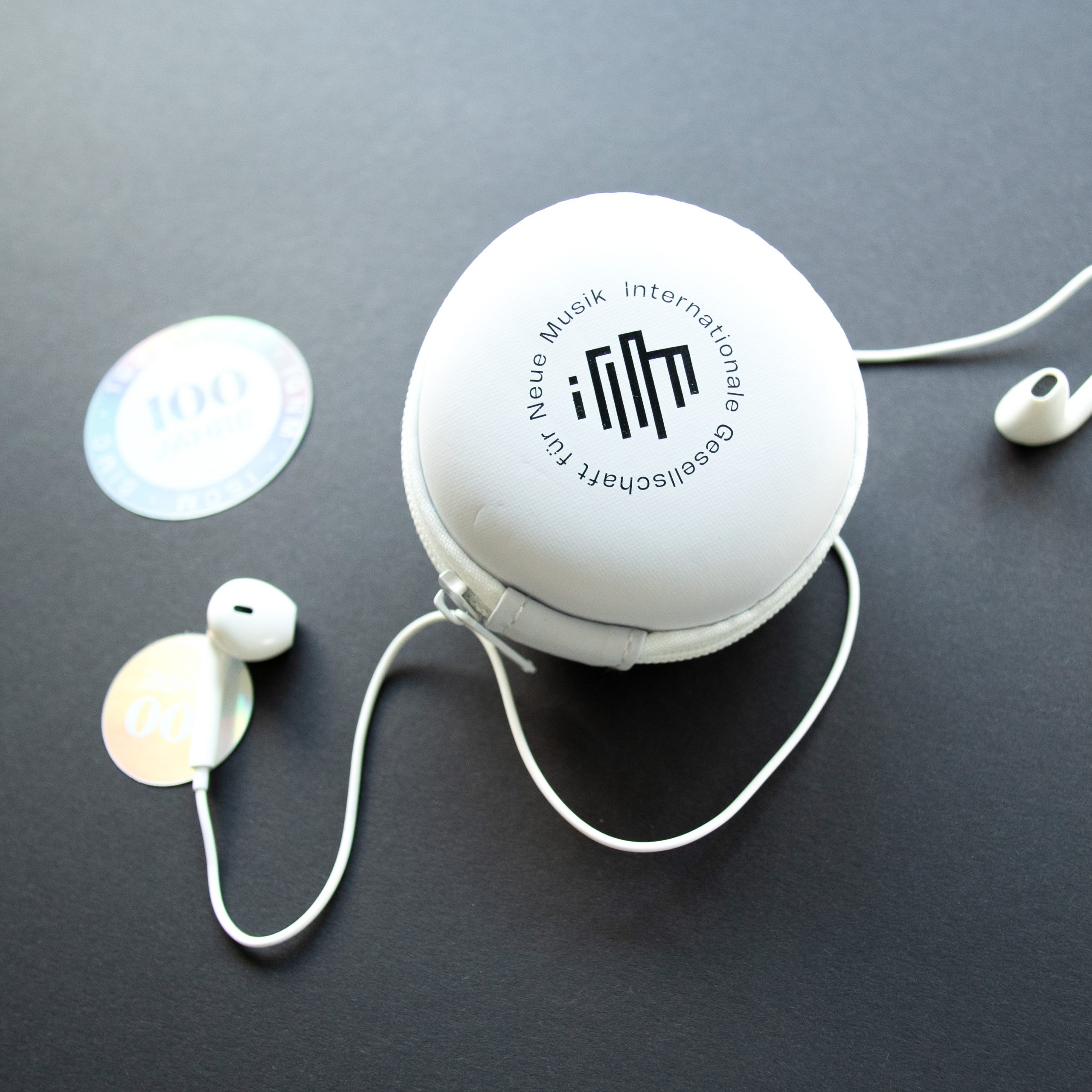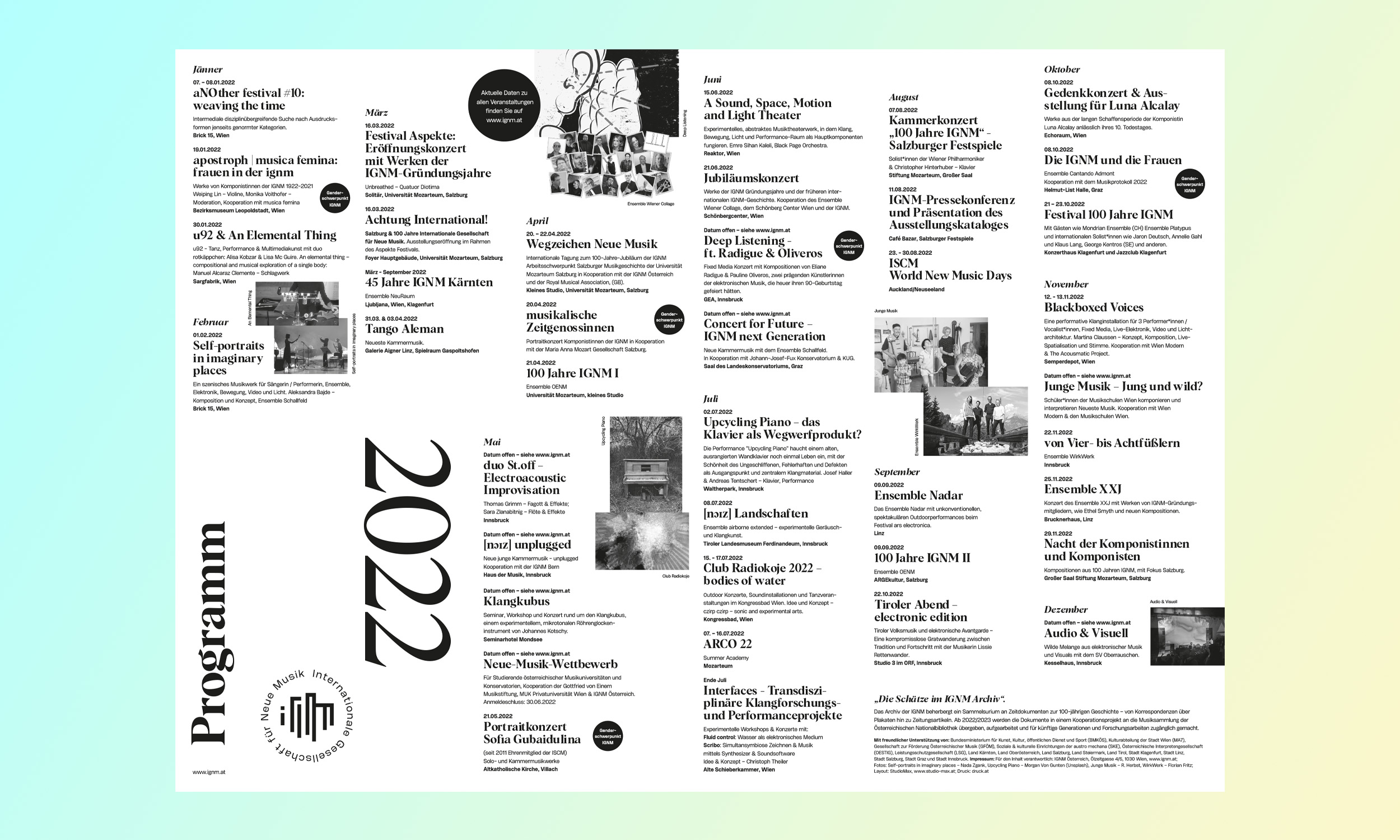 1922 – 2022 • IGNM • ISCM • SIMC